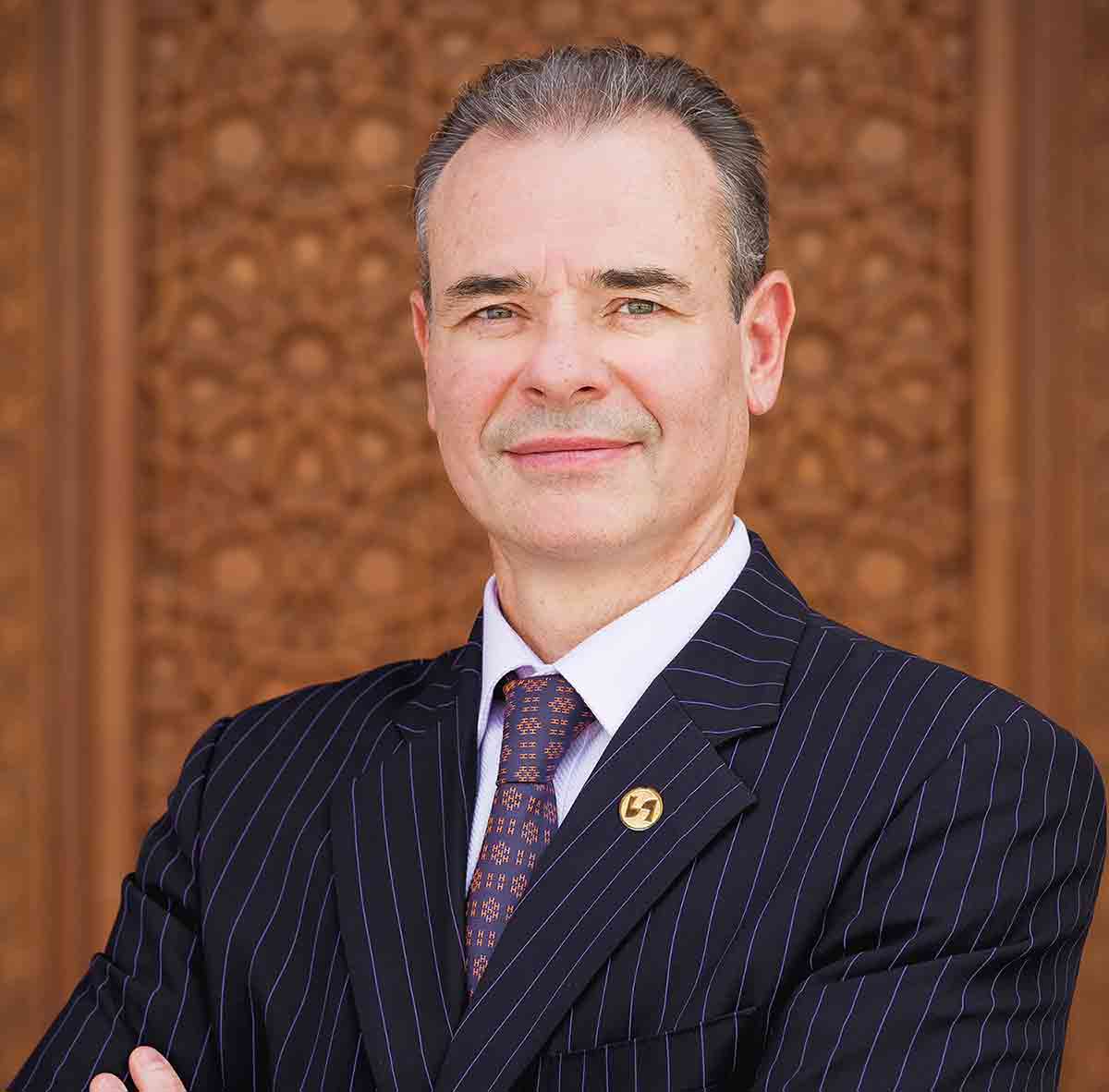 SWISS-BELHOTEL INTERNATIONAL NAMES NEW GENERAL MANAGER FOR SWISS-BELHOTEL SEEF BAHRAIN
BAHRAIN – Swiss-Belhotel International has announced the appointment of Alban Dutemple as the General Manager of Swiss-Belhotel Seef Bahrain. Alban is a seasoned hotelier with over three and a half decades of outstanding experience in the industry with some of the world's leading hospitality brands. Out of this, his longest stint was with the Accor Group where he spent nearly 19 years serving various hotels in different capacities.
Laurent A. Voivenel, Senior Vice President, Operations and Development for the Middle East, Africa and India for Swiss-Belhotel International, said, "We are very pleased to welcome Alban who has an extremely strong local and international experience and a proven track record in the industry. We are confident his expertise and dynamic approach will be instrumental in exceeding our guests' expectations while delivering the highest level of service and standards."
Thanking the outgoing General Manager Herve Peyre who was also the group's Area General Manager in Bahrain, Laurent stated, "The team at Swiss-Belhotel Seef Bahrain has done a tremendous job under the leadership of Herve in positioning the hotel as a market leader and winner of several accolades including the 'Best 4-Star Hotel in GCC' at the Food & Travel Awards for three consecutive years, 2016-18. We are very grateful to Herve for his contribution and hard work and wish him the very best for the future."
Upon joining Swiss-Belhotel Seef Bahrain, Alban said, "I feel very excited and motivated, and look forward to working closely with the team to build on the exceptional success of Swiss-Belhotel Seef Bahrain. We all know continued investment in tourism infrastructure is transforming Bahrain's tourism sector. It is wonderful to be in the Kingdom at this exciting time. I love the spirit and culture of Bahrain and look forward to discovering more about the local customs and traditions."
A French national, Alban entered the hospitality industry as Chef de Partie at a Michelin star restaurant in France in 1978 and rose quickly in his career. He moved to Mexico in 1993 joining the Hotel Nikko in Mexico City as Executive Chef. In 1997, Alban took up the role of the Executive Chef at the Sheraton Maria Isabel in Mexico City. He moved to Brazil in 1999 as the Food and Beverage Director of Sheraton Rio De Janeiro. In 2001 Alban returned to Paris with the position of Food and Beverage Director of Sofitel Paris Porte De Sevres.
In 2004, Alban took his first role in the Middle East moving to Dubai as Resident Manager of Sofitel City Centre Hotel & Residence. In 2006, he was assigned the responsibility of Hotel Opening Project Manager for Accor Middle East. In 2008, Alban was promoted to the position of VP F&B Sofitel for Africa, Middle East & Indian Ocean. In 2009 he went back to Brazil as the General Manager of Sofitel Rio De Janeiro Copacabana. After three years he returned back to his home country in 2012 as VP F&B for Pullman Europe & Worldwide strategy based in Paris. Alban left the Accor Group in 2014 to join as General Manager at Leylaty Catering and Restaurants Group in Jeddah, Saudi Arabia where he stayed until December 2017.
###
For further information visit http://www.swiss-belhotel.com
 For media contact:
Hina Bakht
Managing Director
EVOPS Marketing & PR
Mob: 00971 50 6975146
Tel: 00971 4 566 7355
Hina.bakht@evops-pr.com
www.evops-pr.com
About Swiss-Belhotel International
Swiss-Belhotel International currently manages a portfolio of more than 150* hotels, resorts and projects located in Cambodia, China, Indonesia, Malaysia, Philippines, Vietnam, Bahrain, Egypt, Iraq, Kuwait, Oman, Qatar, Saudi Arabia, United Arab Emirates, Australia, New Zealand, Bulgaria, Georgia, Italy and Tanzania.  Awarded Indonesia's Leading Global Hotel Chain for six consecutive years, Swiss-Belhotel International is one of the world's fastest-growing international hotel and hospitality management groups. The Group provides comprehensive and highly professional development and management services in all aspects of hotel, resort and serviced residences. Offices are located in Hong Kong, New Zealand, Australia, China, Europe, Indonesia, United Arab Emirates, and Vietnam. www.swiss-behotel.com
*Numbers may fluctuate