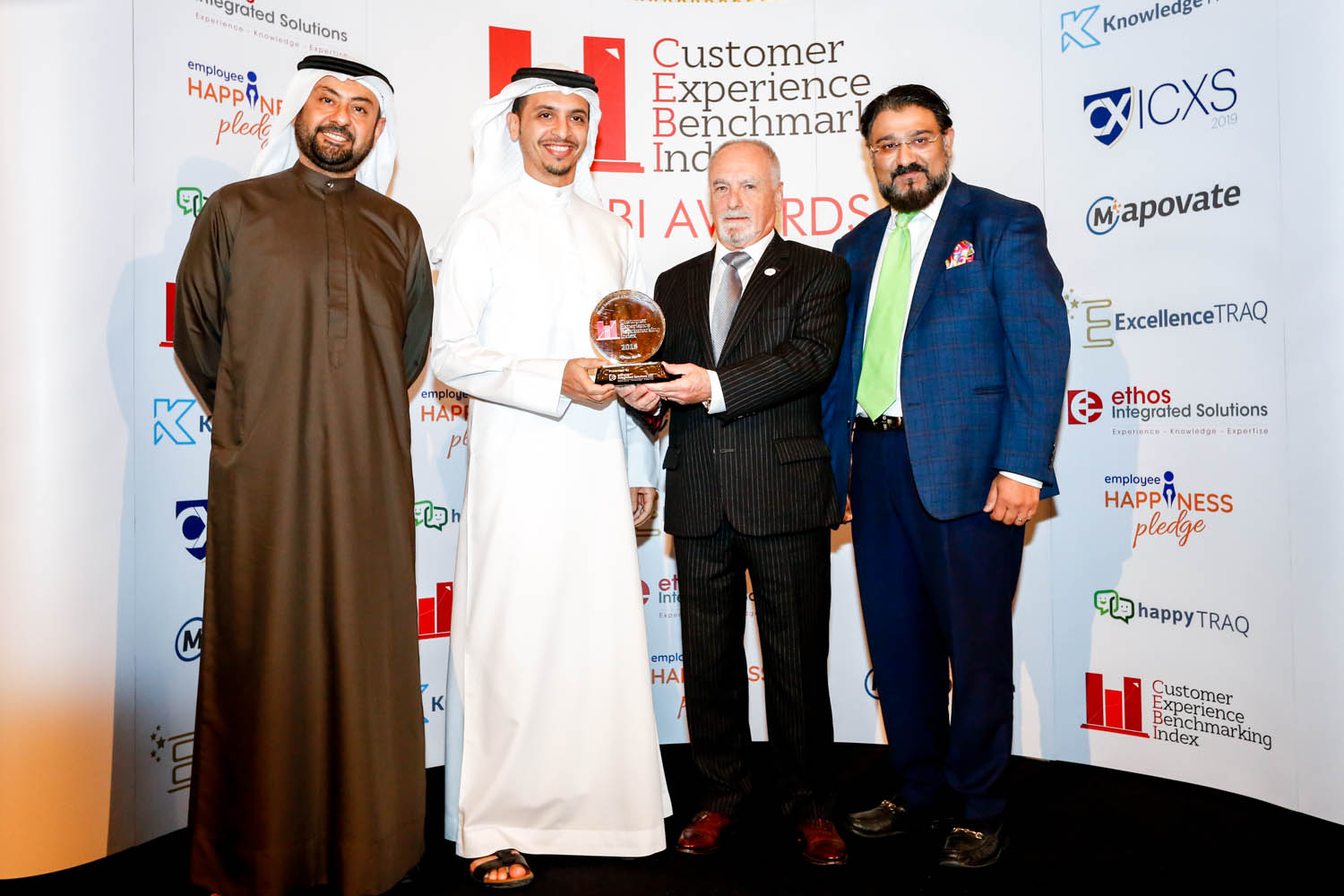 Ajman Bank Wins 'Most Improved Alternative Channels' Award by ETHOS
Ajman, UAE; 18 June 2019: Ajman Bank has been conferred with the 'Most Improved Alternative Channels' award by ETHOS Consultancy for demonstrating outstanding performance in electronic banking and payment solutions. The coveted award was presented to Ajman Bank in recognition of the expansion of its channels in consumer banking through Samsung Pay, CRM, Contactless Card and Mobile Banking Up-grade to ensure its customers efficient, secure and seamless service.
Kashif Amin Thakkur, Acting Head of Consumer Banking, Ajman Bank said: "We are proud of this exceptional achievement that demonstrates our commitment to provide the most outstanding technology to our customers delivering excellence at every level. Our strategic approach to alternate channel banking services are yielding the desired results in meeting the needs of the various segments while enhancing growth and productivity."
The 2019 edition of ETHOS forum focused on the service industry in the UAE and introduction of new service strategies including Artificial Intelligence (AI) and Block Chain in addition to the UAE's drive in the overall competitiveness and customer journey experience. Receiving the award on behalf of Ajman Bank was Mr. Saqr Al Zaabi – Acting Head of Branches. The sought-after event was attended by some of the region's leading financial institutions, multinational companies and government entities including Dubai Police. The industry experts and thought leaders provided the latest insights in the trends and technologies shaping the future of banking in the region.
About Ajman Bank
Ajman Bank is an Islamic bank with an ambitious vision based on values of integrity, trust and transparency seeks to provide a wide range of Sharia-compliant and high-quality banking services to customers from individuals, companies and government institutions across the UAE. It is also keen to be updated with the latest technology that will ensure customers a distinctive experimental banking with the revival of human touch that is lost in the modern era of banking application.
Ajman Bank is headquartered in Ajman and enjoys the strong support of the Government of Ajman and is a key pillar in the emirate's economic development strategy. The bankcontinues its tireless efforts to establish a prominent position in the banking sector as a sustainable Islamic banking institution, with an emphasis on the need to achieve an optimal balance in the community and caring staff, in order to provide real value for shareholders and customers alike. For more information visit http://www.ajmanbank.ae
For media contact:
Hina Bakht
Managing Director
EVOPS Marketing & PR
Mob: 00971 50 6975146
Tel: 00971 4 566 7355
Hina.bakht@evops-pr.com
www.evops-pr.com