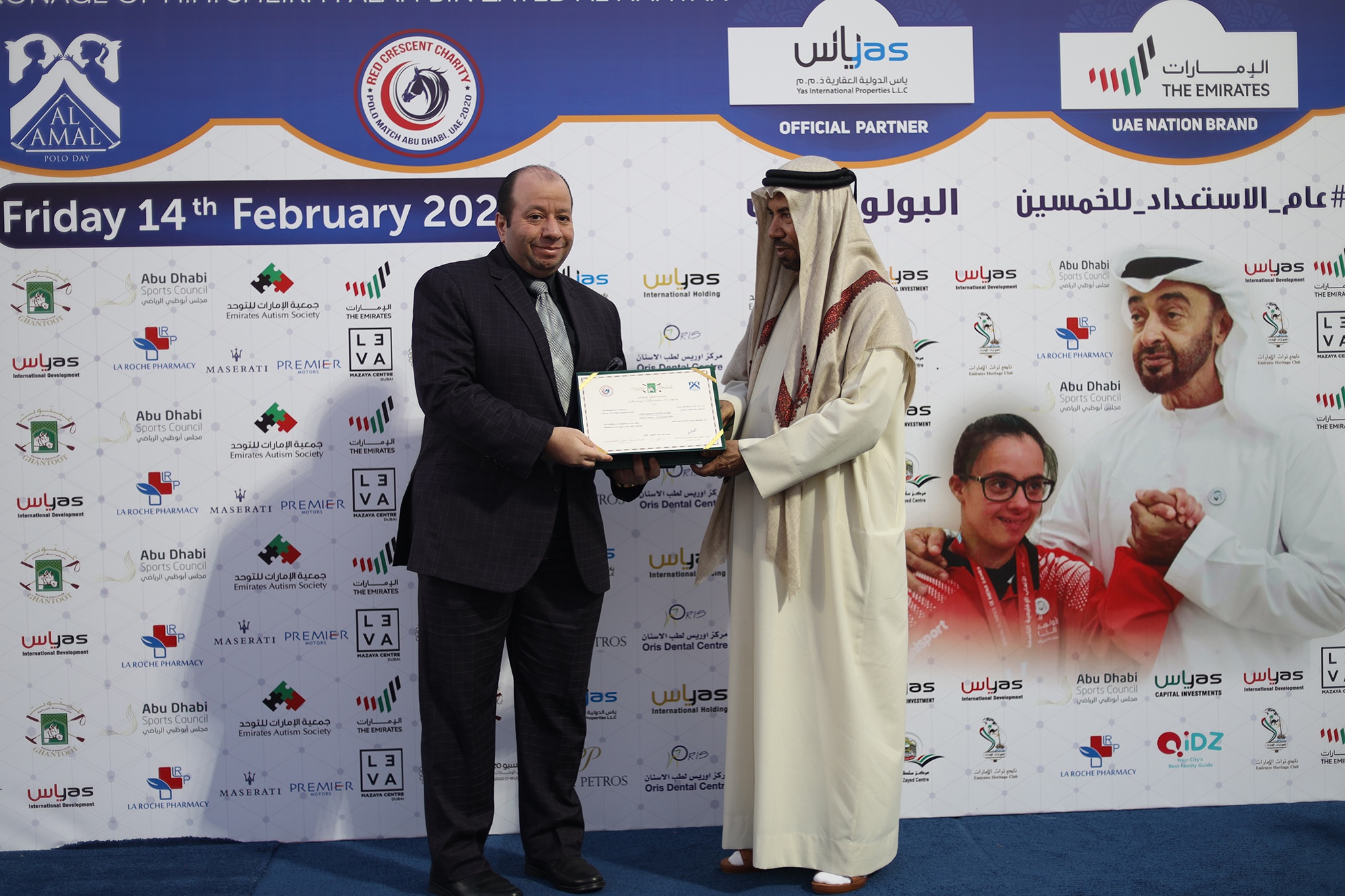 LEVA Hotels & Resorts Supports 'Al Amal Polo Day' Organised by Ghantoot Racing and Polo Club
LEVA Hotels & Resorts recently extended its support for 'Al Amal Polo Day' organised by Ghantoot Racing and Polo Club. The exhibition polo match was held to raise awareness and build support for children suffering from Autism Spectrum Disorder (ASD) in the UAE. The event was open for public (free of charge) and was attended by a number of dignitaries and VIPs.
Mr. JS Anand, Founder and Chief Executive Officer of LEVA Hotels & Resorts, said, "We are very grateful to Ghantoot Racing and Polo Club for giving us the opportunity to part of this great cause. It carried a powerful message of hope and allowed us to express our love and care for children with special needs. Every child deserves a smile and only love can give them the strength to overcome the challenges they face."
Al Amal Polo Day by Ghantoot Racing and Polo Club is an annual initiative that raises awareness about ASD and promotes acceptance and inclusion of children of determination living with it. The event gives everyone a chance to celebrate those who identify with ASD and their unique contributions.
Connect with LEVA Hotels & Resorts on @LEVAHotels #LEVAHotels #LEVAHotelsAndResorts
About LEVA Hotels & Resorts
LEVA Hotels & Resorts is a dynamic lifestyle hotel brand uniquely positioned in the upscale and midscale segments offering a fresh perspective on hospitality. It attracts travellers who want to be immersed in vibrant spaces while enjoying world-class comfort and engaging service at affordable price points. Derived from the Latin word 'Levatio' meaning 'comfort', LEVA Hotels & Resorts boasts a unique portfolio of 4 complementary and well differentiated hospitality brands aimed at delivering greater value to guests with a balanced lifestyle and solid return on investment for owners. At every level, LEVA is focused on the essentials that turn the mundane into memorable. For more information visit www.stayleva.com
About Golden Group Holding
Under the leadership of Sheikh Salim Ahmed Al Ghazali, the Golden Group Holding LLC operates several companies across sectors as diverse as oil and gas, logistic services, construction, interior, investment, real estate, hospitality, travel & tourism, and commercial agencies.
The Group is a key player in the hospitality industry in Oman, with a large portfolio of hotel ownerships and developments throughout the country. With tourism flourishing in Oman, Hospitality is a key industry with growth opportunities years to come. For more information, visit www.ggcoman.com
For Media Contact:
Hina Bakht
Managing Director
EVOPS Marketing & PR
M: +971 50 6975146 | T: +971 4 566 7355
Hina.bakht@evops-pr.com
www.evops-pr.com