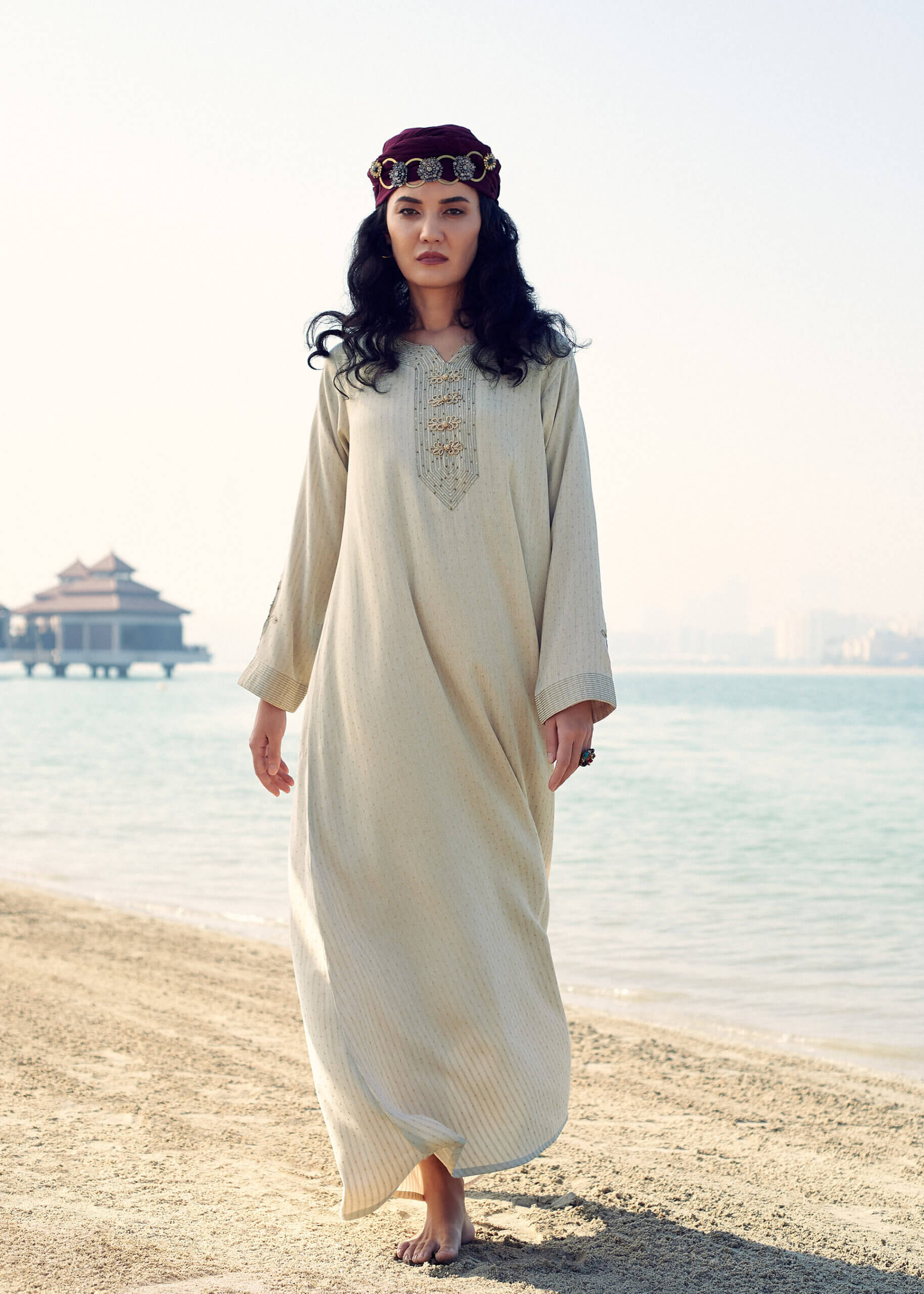 The New Kashkha Campaign Inspires the Kashkha Woman to Celebrate Nature
The new Kashkha campaign, featuring the latest Autumn / Winter Collection, is designed to inspire a desire to get out and enjoy nature and the beautiful Arabian heritage. The stunning range of Jalabiyas, Hijabs and Modest Fashion have been captured in spontaneous styles in scenic outdoor settings.
A mix of joyful colours, exquisite embroideries and flowing silhouettes, rendered on a variety of beautiful floral and plain fabrics, pay homage to the wonders of nature through excellent craftsmanship.
According to the Kashkha management, "The new Kashkha campaign, with the Arabian wonders as the backdrop, is a celebration of style and culture. It inspires the #kashkhawoman to step out and discover the breath-taking and diverse attractions in the region. In addition to being an expression of one's self, it reinforces the concept of togetherness with shared adventures."
As always sophistication and elegance form the core of the Kashkha collection from day to evening wear. A fusion of Hijab looks demonstrate that a lot can be done by simply mixing and matching the styles.
Amit Yadav, Senior Marketing Manager, Kashkha, said, "Whether it is Jalabiyas, Modest Fashion, Night wear or Hijabs our outfits allow each person to have her own style in accordance with her personality. We invite fashion lovers to discover our latest range that has been unveiled on all our electronic platforms as well as available in stores."
–Ends–
About Kashkha
Established in 2003 in the UAE, Kashkha is a leading international retail brand for contemporary Arabic fashion. Weaving tradition with modern style, Kashkha offers a superb range of women's clothing for every occasion with a wide selection of Jalabiyas, Hijabs, Modest Fashion and Nightwear. With over 30 stores in all the major shopping malls across the UAE, France, Singapore, Oman, Qatar, Malaysia, Indonesia, Djibouti, Morocco and Lebanon, Kashkha is committed to provide its customers an outstanding experience with superb quality and attention to details.  The brand's online platform (www.kashkha.com) operates worldwide in more than 150 countries.
For media contact:
Hina Bakht
Managing Director
EVOPS Marketing & PR
Mob: 00971 50 6975146
Tel: 00971 4 566 7355