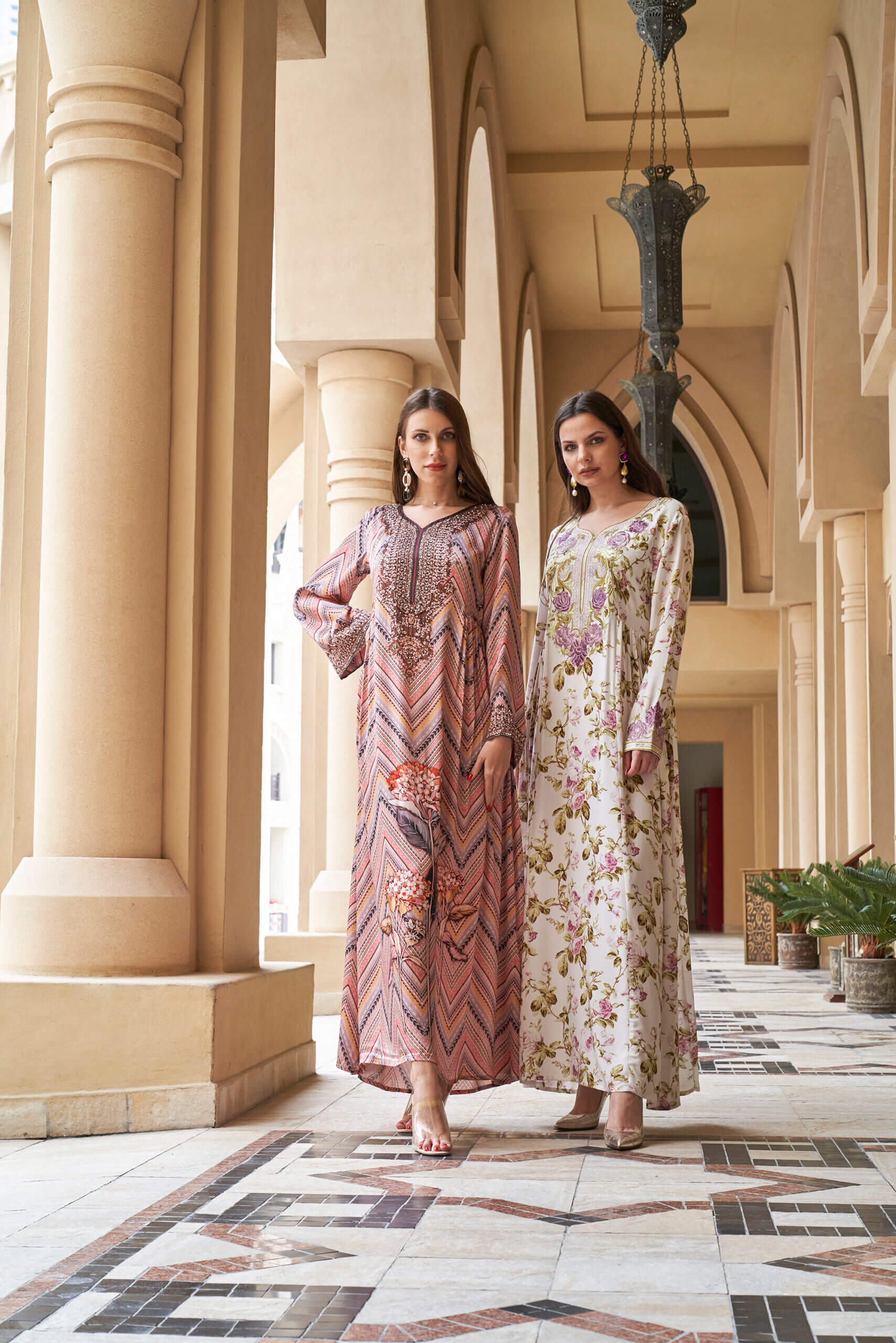 Photography Exhibition 'Jalabiya – Throughthe Lens' by Kashkha, in Collaborationwith University of Sharjah, Opens at City Centre Al Zahia
A compelling photography exhibition 'Jalabiya – Through the Lens' by Kashkha, in Collaboration with the University of Sharjah, opened last evening at the City Centre Al Zahia. On display are 25 photographs of Kashkha's stunning Spring-Summer & Ramadan 2021 collection shot by five highly talented students from the College of Fine Arts and Design. The intriguing photoshoot was held at the Heart of Sharjah under the supervision of Prof. Tor Seidel who is the senior Lecturer at the Fine Arts Program. During the opening ceremony, the participating students – Eman Adel, Muhab Tlimat, Hind Binfaris, Zina Arafa and Haya Hosnia – were recognised with special certificates from Kashkha and City Centre Al Zahia.
Kashkha Management, stated, "The objective behind the show is to put the focus on Jalabiyas – the essential facet of the country's culture and lifestyle. We are extremely grateful to University of Sharjah, Prof. Tor, the participating students from College of Fine Arts and Design and City Centre Al Zahia for extending their precious support to this project. Above all this unique exhibition is a celebration of the superb talent, creativity and photography skills of these young students who have successfully portrayed the different styles and grandeur of Kashkha's latest collection through their lens."
The students from the University of Sharjah have captured the varied aspects of a Jalabiya, the treasured and timeless Emirati attire. Looking at the striking images you may find your mind constantly wandering – and wondering at the sheer range of styles. Some of the snaps are extremely intense and visually stimulating while others are just candid impressions.
Vying for attention, each picture takes the viewer on an immersive journey through the ages wrapped in the mystery and mystique of Arabia. With the historic Heart of Sharjah as the backdrop, the Kashkha woman is eager to explore her past as much as she is excited to know what lies ahead. For her, every new day, and every wardrobe choice with Kashkha is an adventure filled with joy.
The timing of the exhibition is perfect as Kashkha recently unveiled its stunning Spring-Summer & Ramadan Collection. The gorgeous range of classic Jalabiyas, Hijabs and contemporary Modest Dresses draw inspiration from the rich Arabian heritage passed down through generations. Effortlessly blending the traditions of the region, exquisite embellishments are rendered in an array of delicate fabrics in soft neutral hues paired with floral and geometric patterns.
SHOW TIMINGS
'Jalabiya – Through the Lens' by Kashkha will run at the City Centre Al Zahia until 14 May 2021.
Daily from 10am to 10pm