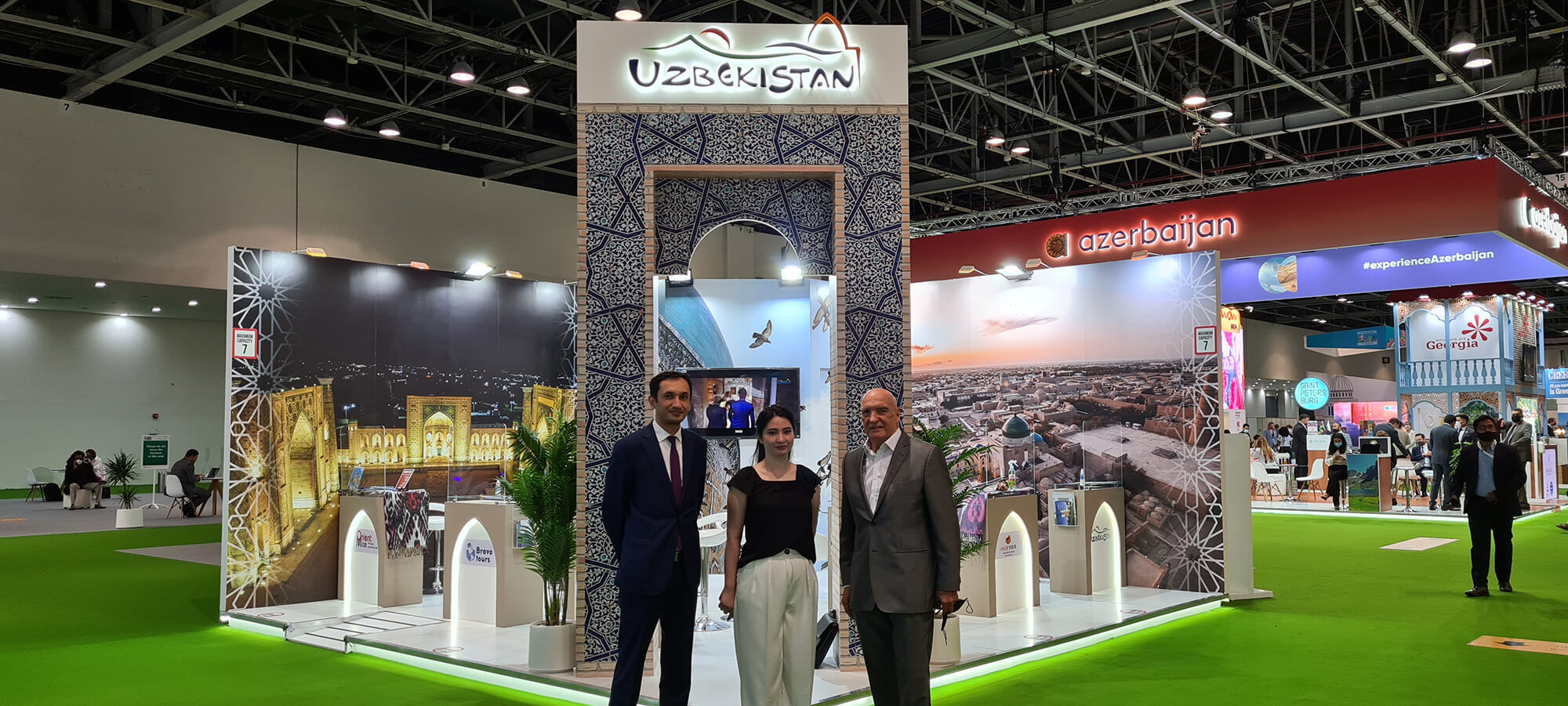 ATECA Hotels Unveils Robust Expansion Plans at Arabian Travel Market Dubai Targets 5 Properties by Q4 2022 in Uzbekistan – Central Asia
ATECA Hotels, a subsidiary of ATECA Holding, unveiled today its aggressive expansion plans at the Arabian Travel Market (ATM) Dubai with a target of reaching five properties by Q4 2022 in Uzbekistan – Central Asia. The group already has its first upscale 4-star hotel  'ATECA Hotel Suites' under development in Tashkent which is slated to open in July 2021.
Making the announcement Michel Noblet, the Executive Chairman of ATECA Holding, said, "Uzbekistan holds strong growth potential for the hospitality industry with unprecedented opportunities. At ATECA Hotels we are thrilled to unlock this lucrative market and delighted to expand our footprint across the country with five unique and powerful brands catering to diverse needs of local and international travellers."
Michel further emphasised, "We have identified some amazing conversion as well as new build projects that will give an incredible impetus to our expansion in Uzbekistan. We are seeing strong interest and confidence from owners in our brands which will provide our partners access to world-class reservation systems (Sabre Hospitality Solutions GmbH, the world's leading travel technology provider, powering our global distribution with SynXis Central Reservations) and management solutions.
Karimov Kamoladdin, Chief Executive Officer and General Manager for ATECA Holding, said, "Tourism is emerging as a key pillar of Uzbekistan's economy with the republic dedicated to the development and diversification of its hotel industry. Our compelling portfolio of brands provides developers the flexibility and choice to identify the right brand for the right location."
ATECA Hotel's rapid expansion is fueled by Uzbekistan's strong demand for quality hotels. The travel and tourism industry in the country, with its rich cultural and historical heritage, friendly people, and natural beauty, holds high growth potential. The government has recently initiated a number of reforms to facilitate tourism development. A key initiative is visa-free travel for citizens of 86 countries and e-visas for citizens of 77 countries, including the United States. The goal is to grow tourism's contribution from $1 billion in 2018 to $2.2 billion in 2025. In addition to other requirements, this also means increasing the total number of rooms from 20,200 (2018) to 64,000 (2025) as the country is still under capacity as far as hotel supply is concerned.
Michel said, "With a solid national collaboration, Uzbekistan can no doubt double tourism's contribution in the near future from both domestic and international markets. The dynamic leadership of H.E. Aziz A. Abdukhakimov, Deputy Prime Minister of the Republic of Uzbekistan and Chairman of the State Committee for Tourism Development, serves as a great inspiration for all of us to generate fresh ideas and solutions. To overcome the challenges posed by the pandemic, Dubai is a great learning example. The emirate has done a fantastic job of developing domestic tourism that jumped nearly 107 per cent in 2020 and continues to grow while maintaining stringent health and safety protocols."