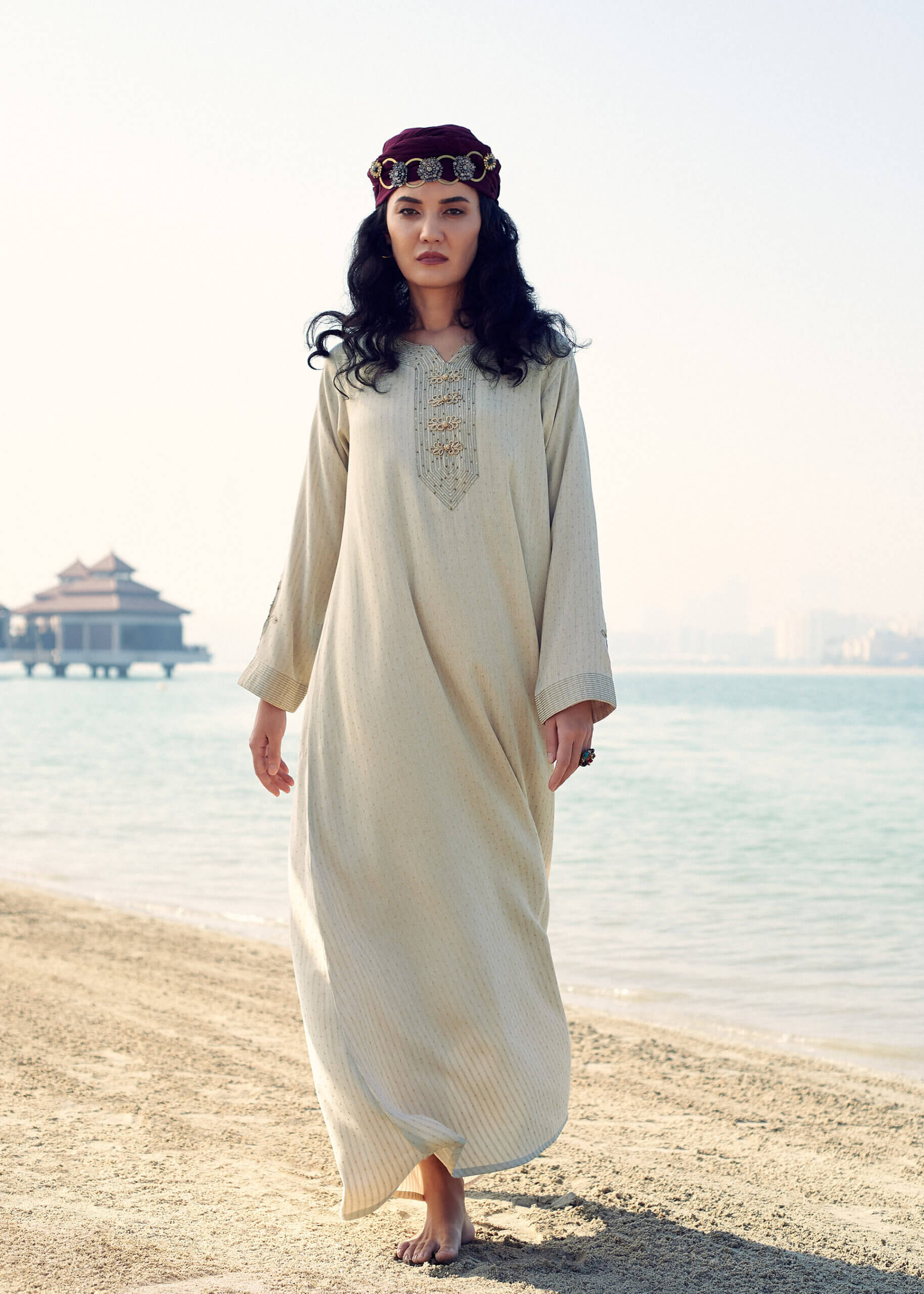 Kashkha Unveils its Exclusive Ramadan Collection
Kashkha, a global retail brand for contemporary Arabic fashion, has unveiled its stunning limited edition Ramadan Collection. The gorgeous range of classic Jalabiyas, Hijabs and contemporary Modest Dresses draw inspiration from the rich Arabian heritage passed down through generations. Effortlessly blending the traditions of the region, exquisite embellishments are rendered in an array of delicate fabrics in soft neutral hues paired with floral and geometric patterns.
Relaxed and fluid silhouettes exude timeless elegance in imaginative styles.  From daily essentials to luxurious ensembles for special occasions shoppers will find magnificent must-have pieces both in stores and online www.kashkha.com
Kashkha Management, stated, "We are thrilled to launch our Ramadan Collection purposely tailored around the needs of our customers. Ramadan is as much a time for self-reflection and spiritualty as it is for sharing wonderful moments with your friends and family. Our exclusive Ramadan range is all about refinement and sophistication and offers the ideal choice of outfits and Hijabs to make your Iftar and Suhoor gatherings special.
"Capturing the spirit of simplicity and gracefulness, our designers have rendered an array of styles in flowing fabrics that are as comfortable to wear as they are beautiful. Above all these brings out each woman's individuality. Intricate embroidery adds texture to the designs and creates a different surface and dimension."
In keeping with the brand's aesthetics, craftsmanship, creativity, intimacy, privacy, and femininity take centre stage in Kashkha's enthralling Ramadan Collection.
Perfect to reset, renew and lift your spirits, the charming and versatile new range of Jalabiyas, Hijabs and Modest Dresses offers many statement pieces along with chic daily wear to make you stand out on every occasion. What is important is there is something for everyone in the collection that strikes the perfect balance between glamour and modesty – starting from silhouettes to fabrication and embellishment.