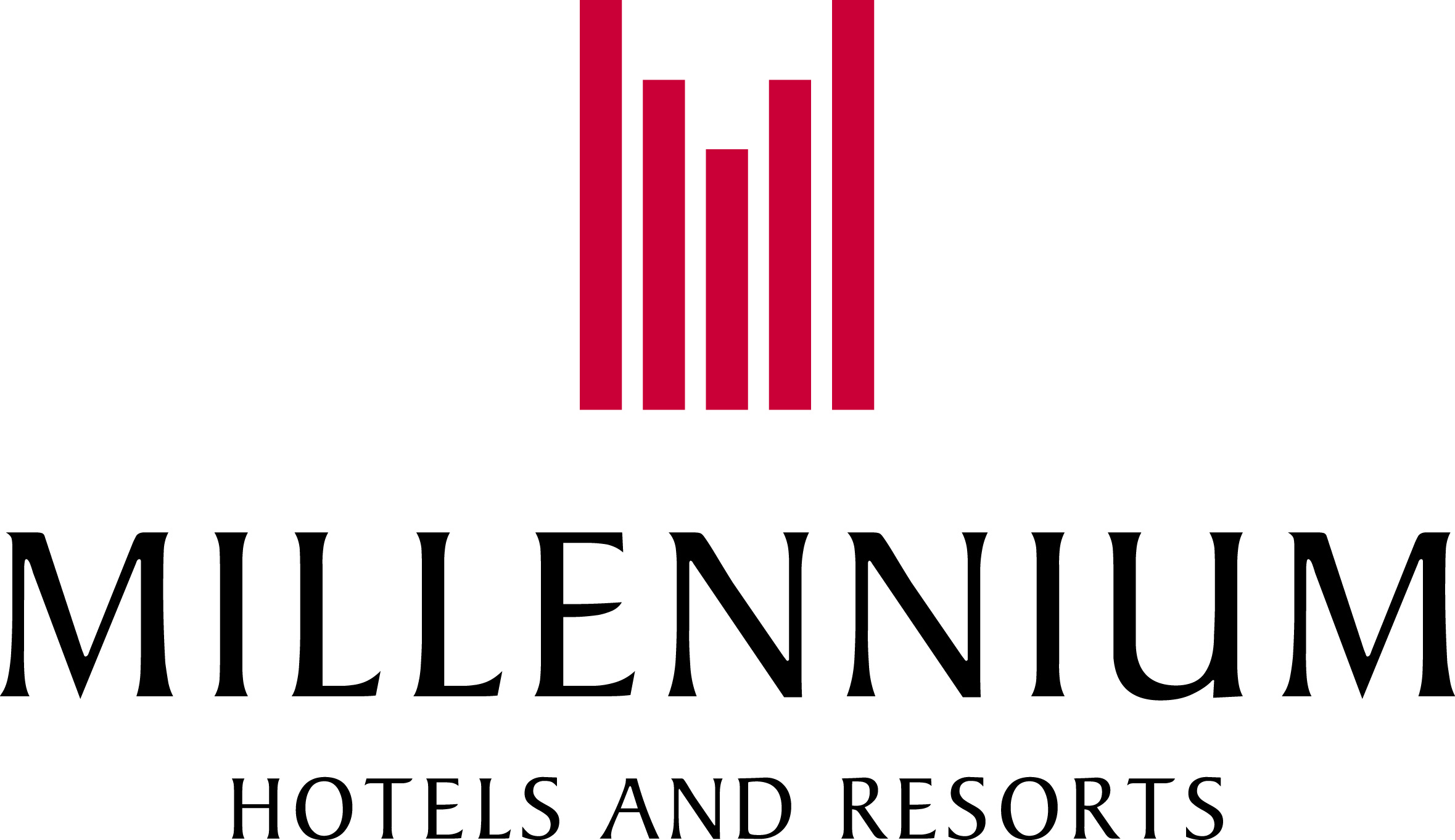 Millennium Hotels and Resorts ranked first for Middle East hotel brand supply and pipeline
The company has 11,186 keys in supply and 7,251 pipelined under Millennium Hotels & Resorts brand – more than any other hospitality brand in the region –  Smith Travel Research (STR) Report reveals
Dubai, UAE (3rd Feb 2020) – Millennium Hotels & Resorts Middle East has been ranked first in terms of current and upcoming Middle East room supply, ahead of 16 competing brands and operators, according to a recent study by Smith Travel Research (STR).
The hospitality company has 11,186 keys in supply and 7,251 pipelined under the Millennium Hotels & Resorts brand in the region, the October 2019 STR report revelead.
To cater to every segment of the travel market, Millennium Hotels and Resorts MEA opened 11 properties under a diverse range of brands in 2019, introducing new modern and tech-enabled concepts such as Studio M, Millennium Place and Millennium Central in the region.
With a robust expansion strategy targeting more than 15,000 new keys in the Middle East within the next three years, the region's largest growth market, Saudi Arabia, has become a development focal point, with the group on track to operate 25 hotels in the kingdom by 2025.
The Middle East witnessed a 10% increase in total international tourist arrivals in 2019 and key destinations such as Dubai, where Millennium Hotels and Resorts has a strong presence, ranked as the 4th most-visited city and 5th most popular leisure destination globally, according to the STR report and Dubai Tourism data.
Kevork Deldelian, Chief Executive Officer, Millennium Hotels and Resorts MEA, said: "We are heading steadfast towards achieving our goals and our leadership position in the STR inventory rankings is testament to this however, our priority remains to provide our guests with a first-class experience and to create sustainable profit streams that secure long-term value for our hotel owners."
Founded in 1985, STR provides premium data benchmarking, analytics and marketplace insights for global hospitality sectors. In October 2019, the company was acquired by CoStar Group Inc, the leading provider of commercial real estate information, analytics and online marketplaces
ABOUT MILLENNIUM & COPTHORNE HOTELS
Millennium & Copthorne Hotels (M&C) is a London-based global hotel company, which owns, manages and operates over 145 hotels across some 80 locations worldwide. Its properties are in key gateway cities such as London, New York, Los Angeles, Paris, Dubai, Doha, Beijing, Shanghai, Seoul, Singapore and Hong Kong. M&C is the hotel arm of Singapore-listed global real estate company City Developments Limited (CDL). M&C's global brand – Millennium Hotels and Resorts (MHR) has four distinct hotel collections — Leng's Collection, M Collection, Millennium Collection and Copthorne Collection — throughout Asia, Europe, the Middle East, New Zealand and United States. Occupying the best locations around the world, MHR has the perfect address for business and leisure travellers. Listed on the London Stock Exchange in 1996, M&C was delisted on 11 October 2019 following a successful privatisation exercise launched by CDL.
Millennium Hotels & Resorts Middle East & Africa currently operates 44 hotels with almost 15,000 keys in addition to 32 hotels in the pipeline across the region. From a single property in Abu Dhabi, Millennium Hotels & Resorts, Middle East & Africa has expanded into various neighbouring destinations and is now recognised as one of the fastest growing regional hotel management companies in the Middle East & Africa. Along the way, the company has cultivated partnerships with reputable and respected owners.
For more information, please visit www.millenniumhotels.com